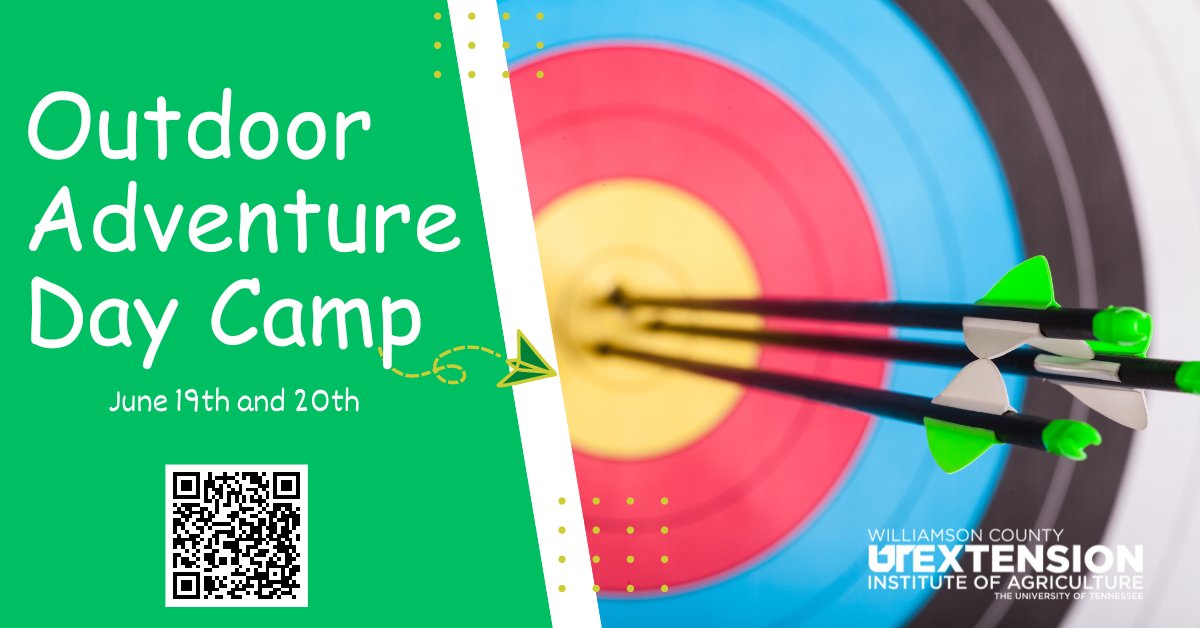 Description- Join the fun at the Williamson County 4-H Outdoor Adventure Day Camp! Students will learn the basic skills related to archery, BB rifle and air rifle as well as participate in fishing and related STEM activities.
Location– Williamson County Ag Expo Park (4215 Long Lane, Suite. 200, Franklin, TN)
Date– Register for one session. This is a one day camp.
Monday, June 19th
Tuesday, June 20th
Time– 8:45am-3:00pm
Requirements– Participants will need to bring a sack lunch along with a completed F600 form (form will be sent upon completion of registration and payment)
Class Limit– 40 participants per day. There is a minimum of 20 participants required to offer a day session.
Age Restriction– Rising 4th-12th Grades
Registration Fee: $60, pay by June 12th (includes snacks for day)
Registration Form: complete by June 12th 
Contact– Tiffany Uchacz tuchacz@utk.edu or 615-790-5721