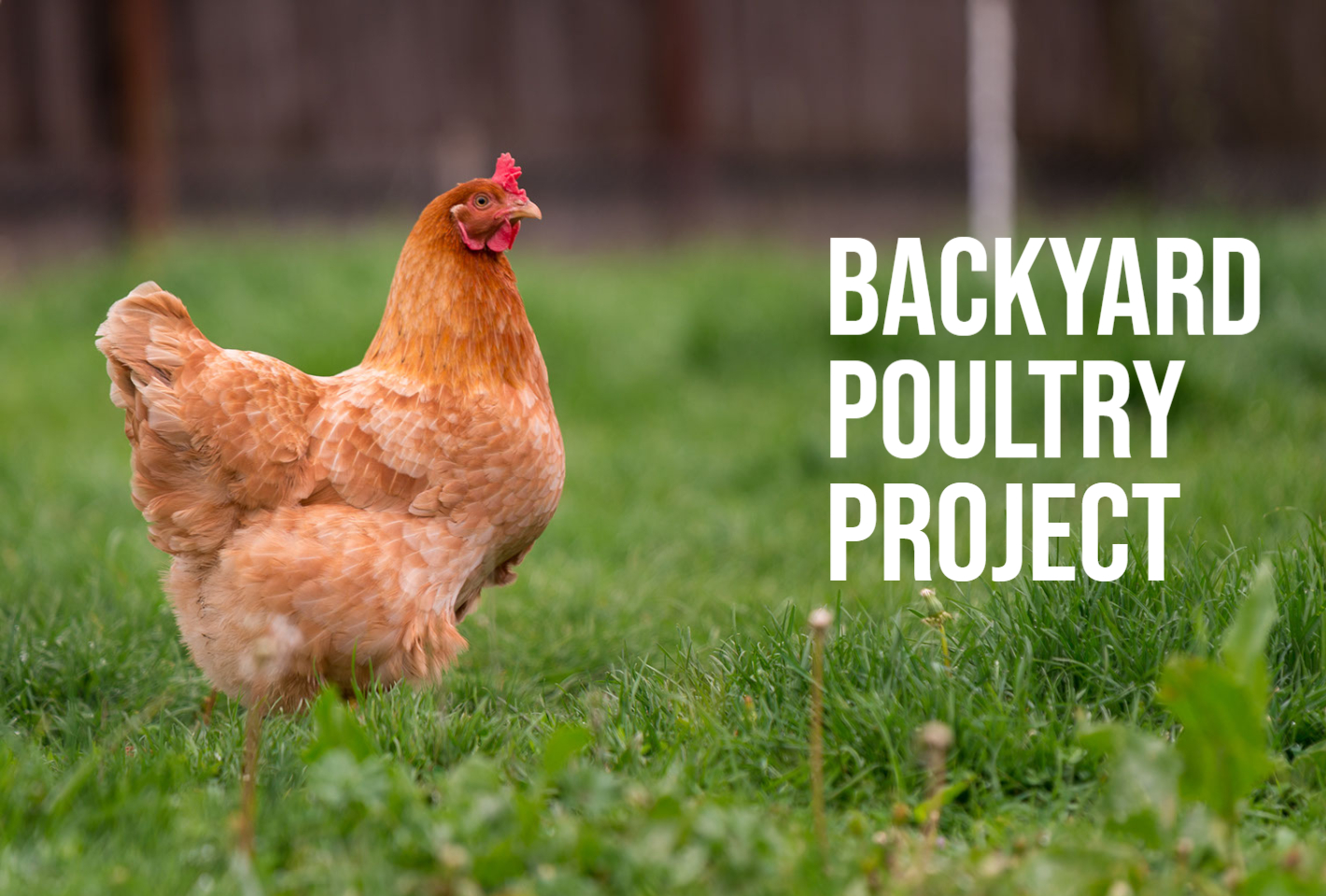 Description– Adults participating in the program will learn valuable information on how to raise and maintain a backyard poultry flock through hands-on project work. Participants can raise baby chicks as part of the project and will own the resulting mature hens or just take the classes to get the best information.
Here is what you will learn:
Brooding – taking care of chicks from hatch to 6 weeks of age. This will include important fundamentals of nutrition, care, waste management and environmental controls.
Biosecurity – how to keep your poultry healthy by employing preventative measures and protocols in your backyard flock.
Poultry Nutrition – dietary requirements of poultry for each stage of development. This will include specific information on what to feed, how to feed and what to avoid.
Security – learning how to keep you flock safe from predation.
Management – learn best practices for health and wellness, egg production, waste management and more.
Goals and Breeds – learn how to identify your goals and match best breeds to outcomes desired.
Class Limit– 50
Facilitators

Doug Berny – Williamson County Extension Agent
Dr. Tom Tabler- UT Poultry Specialist
Location– 4215 Long Ln, Franklin, TN 37064 (Williamson County Ag Park)
Date-3 Classes will be offered on the following dates:
March 2nd -Preparing the right brooding environment to raise baby chicks
May 2nd-Transitioning birds from the brooder to the coop and biosecurity
July 10th-Managing a backyard laying flock
Time– All classes will begin at 6:00 pm
Chicks Pickup– Chicks will arrive between March 20th and March 31st
Cost– Price includes the cost of chicks plus training courses or you can just take the course. The cost is based on the number of chicks you would like:
Just classes-$50
6 chicks-$75
12 chicks-$110
18 chicks-$135
Breeds-Each participant will receive two different breeds of birds if selecting chicks option.
Registration Deadline-February 28
Registration– Preregistration and payment required.
Contact-Doug Berny dberny@utk.edu