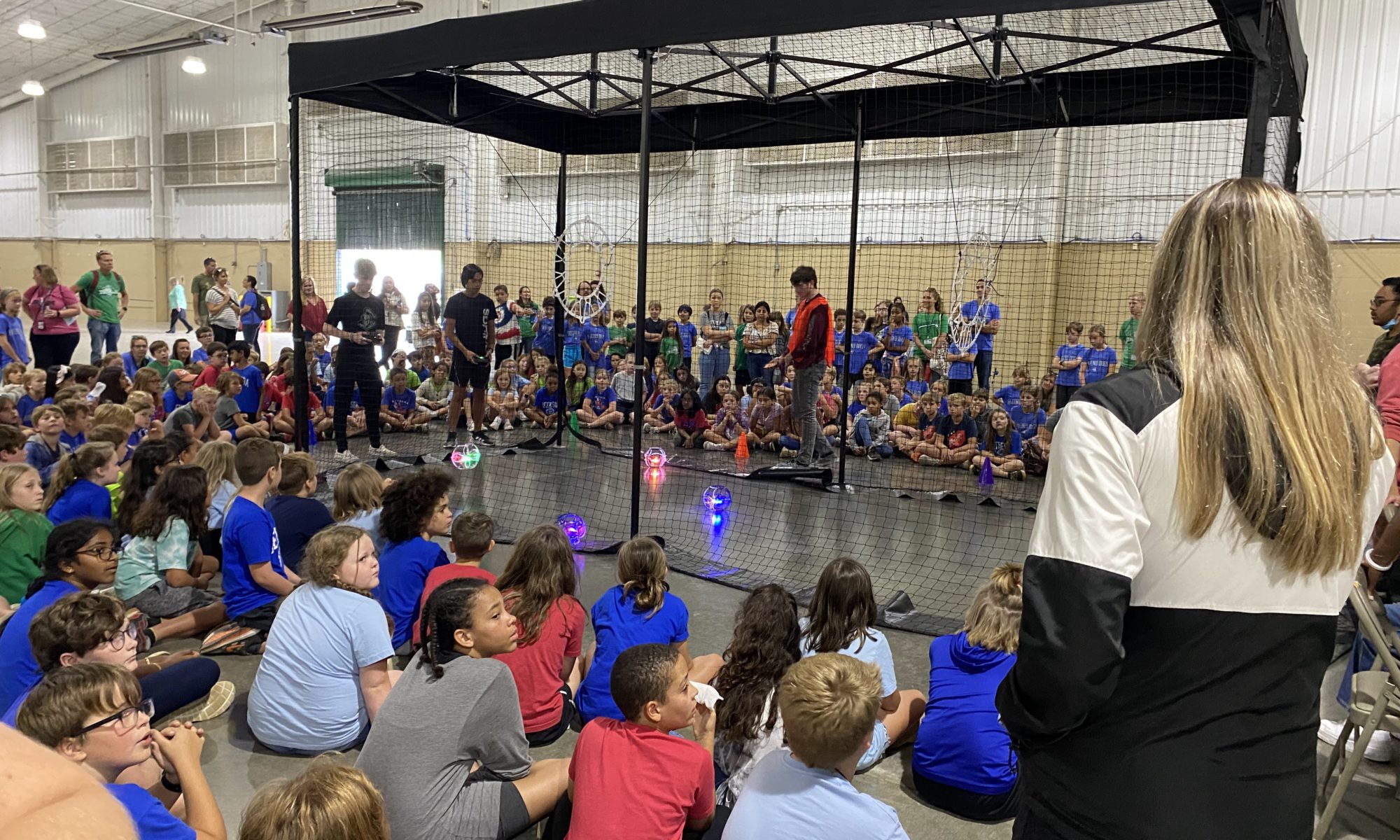 Description: Drone soccer is a thrilling indoor team sport played with radio-controlled quadcopters in protective exoskeletons designed for collisions. Open to 9th-12th grades. Five player teams face off in a netted arena where they ram and block the opposing team to prevent them from scoring while their striker drone simultaneously attempts to score.  But before pilots can compete they must first learn to build, program, fly, and repair the high-performance drones that they will be piloting.  Our class will include teaching engineering skills, aeronautical concepts, FAA regulations and practice flying skills, all of which will prepare our students to pursue exciting aviation careers.
See the US Soccer trailer at tiny.utk.edu/DroneSoccer
Who can join? 9th-12th grade students interested in learning about drones and being part of a Drone Soccer team.
Location: Williamson County Ag Expo Park, Middle & Front Room, 4215 Long Lane, Franklin, TN
Date: Tuesday evenings, 6 meetings from Nov. 2022-Feb. 2023
November 8, 2022
December 6, 2022
January 10, 17, & 31, 2023
February 7, 2023
Time: 6:00-7:30 pm
Requirements: Smart phone to download app, completed registration and payment
Join Interest List Form: https://tiny.utk.edu/joinWilco4H
Limit: Open to 10 students, FULL for 2023. Join interest list with link above.
Instructors: Jeff Duncan & Elvia Klym
Contact: Jeff Duncan with questions, fduncan1@utk.edu or 615-790-5721