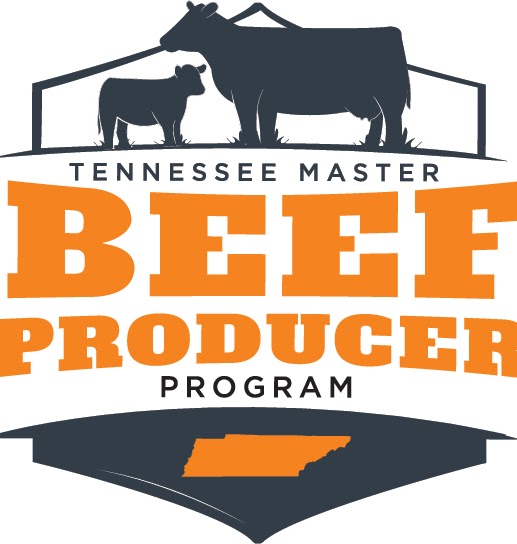 The Master Beef Producer program uses a combination of hands-on and classroom teaching to educate participants about all aspects of beef production. The program is designed for first time producers all the way to the seasoned veterans. The next session will begin January 25, 2021 and registration closes January 22nd. Classes start at 5:30 pm unless noted.
25th | Weaning & Backgrounding | Zoom
1st | Vaccines: Short/Long & Disease Considerations | Zoom
8th | Design Consideration for Farming Systems | Zoom
15th | Grazing Management Plans | Zoom
22nd | Price Risk Management | Zoom
1st | Sire Selection for Commercial Producers | Zoom
8th | Increasing Productivity-Cows that Fit Your Environment | Zoom
13th | Pasture Field Day | Farm
15th | Pasture Weed Control | Zoom
22nd | Reproductive Management Long Term | Zoom
30th | Working Cattle & BQA | Ag Park
Q: What is the Master Beef Program?
A: The Master Beef Program is an educational program designed to provide a foundation of science-based and practical beef and environmental information.
Q: What are the topics covered?
A: Topics change for each year's session, but typically cover: Pasture Management, Reproduction, Genetics Nutrition, Health, Marketing, Economics, Hot Topics.
Q: Do I have to own a certain number of cattle to participate?
A: No, the class is designed for those interested in future ownership, 0-29 head, and 30 and over. First time producers and generational producers will all learn.
Q: How long is the Master Beef Program?
A: The class is anywhere from 8-15 classes in which the participant is required to attend a minimum of 7 classes to receive certification. Selection and attendance is entirely up to the participant.
Q: What is the format of the program?
A: The program is designed to meet the needs and schedule demands of all participants. The program is a combination of hands-on, on-farm, class room, and virtual Zoom presentations.
Q: When does the program take place?
A: There are two options for taking the class and each set of topics is different. The spring session runs January-March and the fall session September-November. Attendees only have to complete one of the sessions to receive certification.
Q: What time does the class start and how long is it?
A: Classes typically start at 5:30 pm and run 1.5 hours.
Q: What is the cost of the class?
A: The cost for the class session is $80 for first time attendees and those seeking recertification. There are additional fees for those seeking TAEP (cost share program) certification (visit TN Cost Share FAQ's for details). Those who have attended before and are not seeking recertification that year pay only a $25 audit fee.
Q: How often do I need to take the class to maintain TN Ag Enhancement certification?
A: Upon taking the course, certification is good for three years.
Q: What is Tennessee Ag Enhancement Program or TAEP?
A: TAEP is a cost share program for Tennessee's agriculture community. Participation allows producers to maximize farm profits, adapt to changing market situations, improve operation safety, increase farm efficiency and make a positive economic impact in their communities. The program is administered through the Tennessee Department of Agriculture.
Q: How much is the cost share program?
A: Qualifying participants can receive up to 50% cost share on eligible items. There is a different maximum reimbursable amount for each category.
Q: What type of items are eligible for cost share?
A: A list of qualifying items can be found here https://www.tn.gov/agriculture/farms/taep/producer.html . Common items not eligible are: tractors, trailers, equipment sheds, perimeter fencing, and feed.
Q: Are minimum qualifications to participate based on the size of operation?
A: Yes, there is a minimum of 30 head (Ex: 15 cows with 15 calves) for the beef programs. Other specific qualifications can be found here https://www.tn.gov/agriculture/farms/taep/producer.html
Q: How do I qualify for TAEP?
A: Qualification is completed by taking the Master Beef class, having an up-to-date Cattlemen's membership, and completing the Beef Quality Assurance (BQA) class.
Q: How is all of this accomplished?
A: By enrolling in the Master Beef course, the participant is subsequently signed up for the Cattlemen's membership and BQA.
Q: What is Beef Quality Assurance?
A: BQA is a nationwide initiative by the beef industry to make sure that producers are raising cattle in an environmentally sustainable and humane way. Additionally, making sure the beef industry is providing a product that meets the needs of today's consumer. This is a one hour class integrated into the Master Beef session.
Q: How often do I have to recertify?
A: The Master Beef class and BQA certifications are both good for three years. The Cattlemen's membership is an annual renewal, but not required to apply for TAEP. The Cattlemen's membership is only required the year Master Beef and BQA recertification is needed.
Q: Can I apply for TAEP if I do not do the class or BQA that year?
A: Yes, as long as have completed both within the last three years.
Q: When is the application period for TAEP?
A: The application period opens every year on October 1st and closes October 7th. Late or early applications are not accepted.
Q: Can I purchase items prior to the October 1st application date and still get reimbursed?
A: No, absolutely no purchases prior to October 1st are eligible for reimbursement.
Q: My Master Beef class is not completed until after the October 1st deadline. Am I still eligible for the program?
A: Yes, as long as the course is completed by the reimbursement deadline for the corresponding producer program.
Q: What is the total cost to qualify for the program?
A: $135. Master Beef class $80 + BQA $20 + Cattlemen's Membership $35
Q: Where can I find more Frequently Asked Questions?
A: https://www.tn.gov/agriculture/farms/taep/faq.html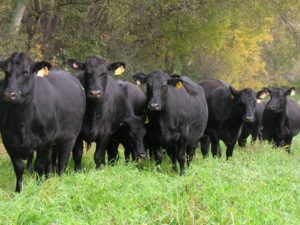 Contact Us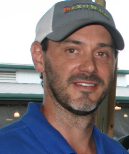 Matt Horsman
Extension Agent