Participants will learn how attorneys use science in the courtroom. The class is taught by an attorney who has been practicing in federal court for over 20 years. Annual labs include fingerprinting, DNA, blood typing, blood spatter, alcohol, drugs, and time of death. There is a fall and spring class, each covering different labs.
FALL Registration FULL
Join Interest List: https://tiny.utk.edu/JoinWilco4H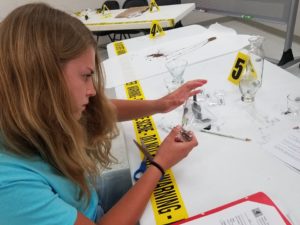 Meeting Time: 4 meetings, Tuesdays 6:00pm until 8:00pm
Location: Williamson County Extension – 4215 Long Lane, Franklin, TN 37064
Eligibility: 7th-12th graders
Cost: $60
Session Schedule:

September 12
October 24
November 14
December 12

Class Limit: 20
Join Interest List: https://tiny.utk.edu/JoinWilco4H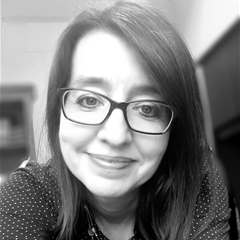 Jennifer Hartsell Stockdale
Jennifer Hartsell Stockdale, an attorney for over 20 years, also serves as a youth educator for Williamson County 4-H.  She has been involved in Tennessee 4-H for over three decades, first as a 4-H'er, then as a teen leader and adult volunteer, and now as one of our STEM program instructors. Jennifer teaches STEM Fun 1 and 2, Girls STEMPOWERment, and Crime Scene Investigation classes. She secures opportunities for her students to participate in nationwide collaborations with NASA, The National Girls Collaborative Project, and science museums. She is passionate about developing tomorrow's great thinkers, leaders, and citizens.
Contact Us