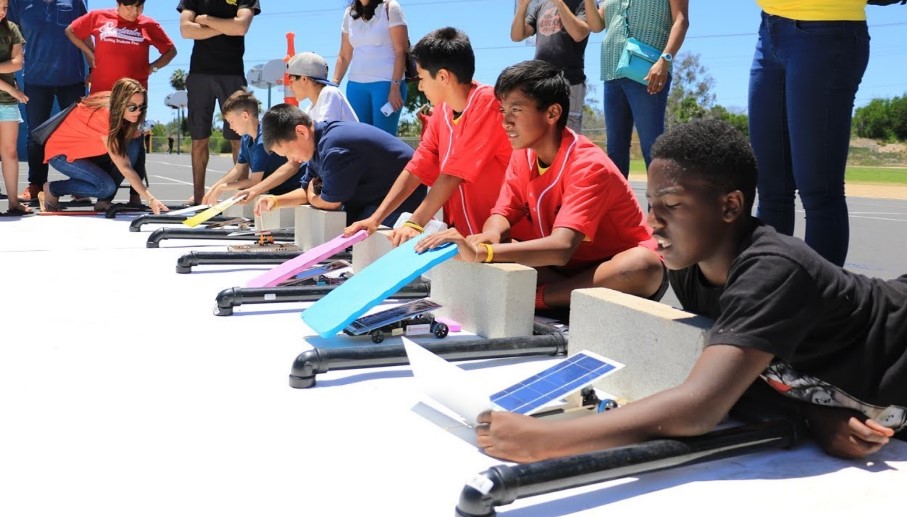 The Junior Solar Sprint (JSS) program is a competition for 5th to 8th grade students to design, create and race the fastest, most interesting, and best crafted solar vehicle possible. Students will build and race solar powered cars using hands-on engineering skills and principles of science and math that will be taught in 6 virtual classes over ZOOM. Students will develop teamwork and problem-solving abilities, investigate environmental issues, and gain hands-on STEM skills. Junior Solar Sprint is sponsored by the AEOP (Army Educational Outreach Program).
Each class will consist of a 30-minute lecture with Q&A followed by 1 hour of hands-on construction that will be accomplished with the help of a parent or other adult mentor physically with the students. Instructors will stay on the ZOOM connection for consulting during the construction time. To be a part of the program you will need to form your team within family and close friend groups as well as having an adult committed to be a hands-on mentor. Mentors will assist in advice, problem-solving and construction. No particular skills are required, but a good DIY mentality is a plus.
Classes happen throughout the school year. Students must join at the beginning of the class session, please join the "interest list" on the registration form to hear about other opportunities. $100 a team while virtual.

Linda Davenport
4-H Coordinator